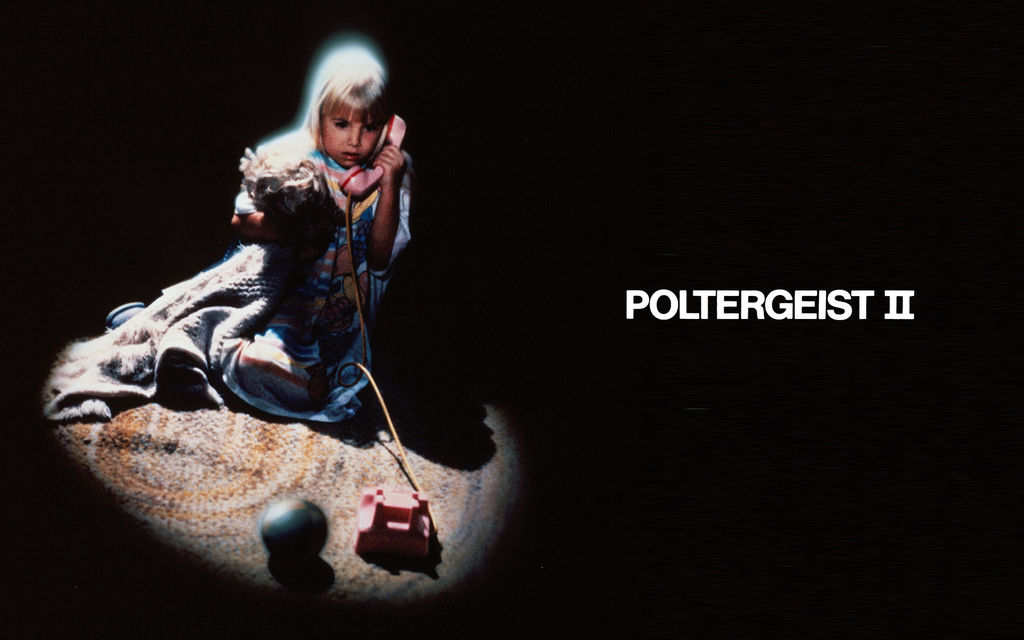 "They're back."
News updates
Here are some fan edits of the ending of the film, using the longer version of Jerry Goldsmith's score. It gives you a sense of how much was cut from the final version.
Here's a fan edit I did showing the original scripted order of scenes.
Don't miss this "Poltergeist" related podcast on Sunday, June 30th, hosted by my friend Mat Biller!
The Kreep Show
Be sure to tune in this Sunday night at 10 p.m. PST for a special all Poltergeist episode of the Kreep Show! We will be discussing the original films, weighing in on the reboot and also reviewing the death rattle of the original trilogy, Poltergeist III! Only on www.blogtalkradio.com/the-Kreep-show
Call in and talk with the hosts! 646 716 4135
10-29-11
Check out this fun "Poltergeist II" audio commentary, courtesy of the "AbsentCommentator" on YouTube:
http://www.youtube.com/watch?v=dCbrbsXOP8A
3-16-11
Here's a totally bizarre foreign P2 poster from India. Seems the artist may not have watched the film that closely, or at all!
3-3-11
Here's some cool P2 location pics that Robert Patterson posted on his Movie Locations and More blog:
http://movielocationsandmore.blogspot.com/2011/03/poltergiest-ii-other-side-1986-cuesta.html
Also, site reader Chad Henson recently visited CA and managed to stop by the house used in the film (located in Altadena). Here's his photo (thanks Chad!):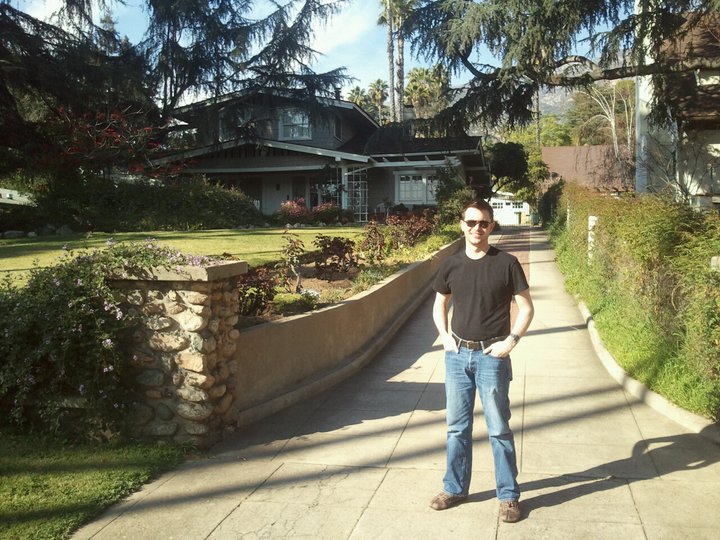 2-23-11
Check out these rare, never before seen photos of the street in Chatsworth, CA that stood in for the "ghost town" version of Cuesta Verde! Looks like the street's residents had a good time watching the filming:
www.poltergeistII.poltergeistIII.com/CuestaVerde.html
1-27-10
ZELDA RUBINSTEIN
1933-2010
Zelda passed away today after an extended hospital stay
The cause was complications of a heart attack she had two months ago, her agent, Eric Stevens, said. No immediate family members survive....Ms. Rubinstein was also known for her public advocacy of AIDS education and the rights of little people, the term she preferred.

You can read more about Zelda's life here:

http://www.nytimes.com/2010/01/28/arts/28rubinstein.html

I'll always remember the time I got to shake her hand briefly and tell her how nice it was to meet her at the "Poltergeist" 25th Anniversary screening in Santa Monica, back in 2007. She was a great lady and will be missed. She will also be remembered for her AIDS education work, back during the days when it was controversial to do so. You can see a recent interview with her regarding that topic here:

http://www.advocate.com/News/Daily_News/2010/01/27/Zelda_Rubenstein_Dead_at_76/?id=106025

We'll miss you, Zelda.

Other great remembrances here:

http://www.aintitcool.com/node/43791

http://www.moviehole.net/201022563-our-friend-zelda-rubenstein
1-03-10
Some good news regarding Zelda. According to Clint Morris' Twitter page (he runs Moviehole.net):

Good news re : Zelda Rubinstein. @chrisshowerman paid her a visit today and says she's the best she's been in ages. Doing well she is!

Also, according to Clint's earlier reporting:

http://www.contactmusic.com/news.nsf/story/poltergeist-star-not-near-death_1127321
A friend tells MovieHole.net, "She's OK. Vitals are good. She's apparently doing better. Internet sources exaggerated the story."
It's odd that the two accounts were so different. Hopefully Zelda actually is doing better...
12-30-09
Some sad news to report about Zelda Rubinstein. She's been ill for some time now, and was admitted to the hospital about a month ago. Recently, her family decided to remove her from life support after she suffered organ failure.
God bless Zelda and her family at this time.
I was privileged to (ever so briefly) shake Zelda's hand and say "It's nice to meet you!" at the end of a "Poltergeist" 25th Anniversary screening in Santa Monica back in 2007. She had some great stories to share about the making of the film with the audience that night. To read a wonderful tribute to her, check out Clint Morris' "Moviehole" page here:
In addition, back in 1985, Zelda became the "Motherly Face" of AIDS Prevention, in an AIDS Project Los Angeles safer sex education campaign that was state-of-the-art for its time in the realm of Social Marketing (back when it was "controversial" to do so):
http://www.apla.org/prevention/social_marketing_images/dont_forget_rubbers.jpg
11-13-09
Check out this original TV spot for "Poltergeist II." The very beginning of it incorporates footage from the earlier theatrical teaser trailer, which wasn't actually in the movie:
http://www.youtube.com/watch?v=u52r7MRg5I8
5-17-09
I found this amusing post on a horror film message board recently. People were talking about funny/odd things that had happened with an audience while watching a movie:
http://monsterkidclassichorrorforum.yuku.com/reply/291138#reply-291138
POLTERGEIST II. I was 13 so at least this moment was funny. In an early scene the mom and her mother were sitting together talking,each with a large mug. As they sit and chat,some goof in the audience yells out "Nows a good time for some Campbell's soup!" and as soon as he finished,somebody else let out an insanely loud fart. The whole theater burst into laughter and for the remainder of its running time,random people would start laughing at the earlier incident and the whole theater would get the giggles in a chain reaction.
*********************
Here's a Youtube link to a "Poltergeist II" TV spot:
http://www.youtube.com/watch?v=X2ev9Xn_jLU
"They're back."
All the members of the wonderful Freeling family who won your hearts before.
"They're back."
All the strange forces that terrified the Freelings-and enthralled you.
"They're back."
The thrills, the chills, the laughs, the gasps, the excitement and the wonder of one of the greatest movie stories of our time.
POLTERGEIST II
They're back.